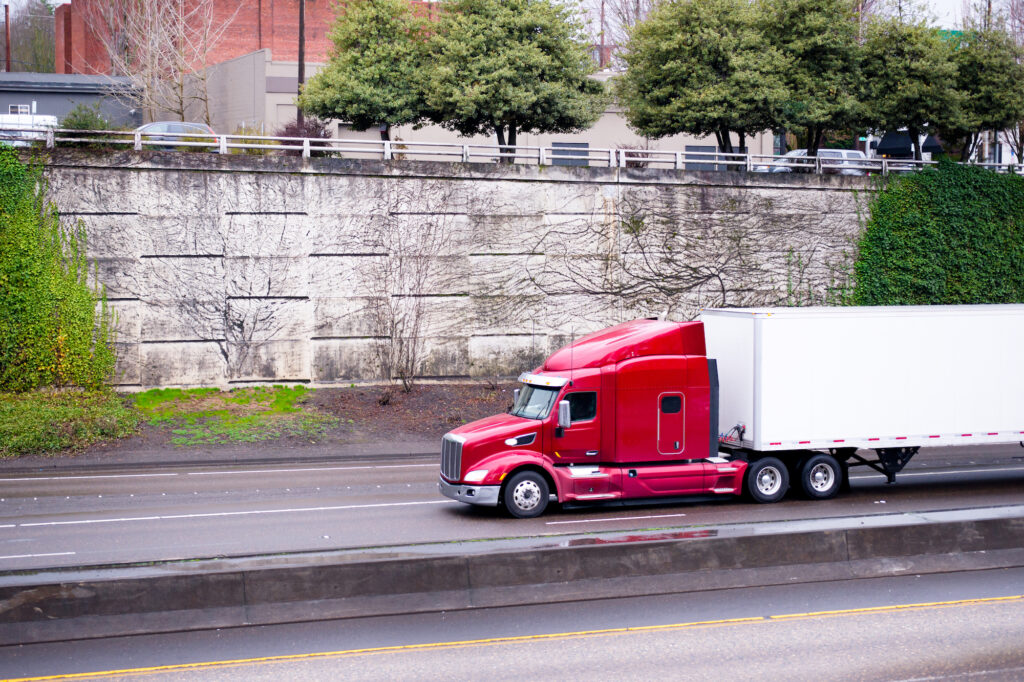 Waiting until your dry van is out of commission to address its care and maintenance can cost you in terms of both lost productivity and more costly repairs. With the right dry van maintenance tips, you can gain more control over when and where you invest in repairs and stop being at the mercy of your vehicle.
A little planning can help you develop a reliable repair budget and schedule downtime, rather than being surprised when you get a call from one of your drivers that they are on the side of the road, again. Here are five dry van maintenance tips for maximum productivity:
Brakes Maintenance: You need to be sure that all parts of your brake system are in good repair. That means regular maintenance on brake pads, checking them every 12,000 miles, as well as the rotors. You should also be changing your brake fluid every 25,000 miles or when it looks milky or cloudy.
Trailer Oil Level: After every 1,000 miles, check the oil level in the wheel hub. The wheel hub ensures safe steering, connecting the wheels to the vehicle and allowing them to turn freely.
Wheel Bearings: A good dry van maintenance plan always provides for regular examination of the wheel bearings to prolong the life of the vehicle. Be sure to replace the Allen screw using a torque wrench, not a hammer or a chisel.
Electrical Components: Many of the electrical components on your dry van are exposed to the elements and can become corroded. Check lights frequently and clean the lamps, reflective tapes and other devices to keep your vehicle's electrical systems working safely.
Wheels and Rims: There are a lot of problems that can occur with wheels and rims, so look them over with a list of potential issues in mind: rim base cracks, bent flanges, bent studs, stud hole cracks, missing nuts, Wilcox disc failures, corrosion build-up, damaged clamps and more. It's hard to overstate the importance of wheel and rim maintenance for your drivers' safety.
In addition to these items, your drivers should be regularly doing dry van maintenance in terms of simple cleaning and weekly inspections of the suspension, doors, side rails and mounting parts. A quick daily check for potential repair needs can save your company time and resources by scheduling repairs rather than being in a reactive mode.
If you have questions about these dry van maintenance tips, contact us at Gray Diesel & Equipment Services. And if you happen to be on the road near Lexington, South Carolina, or Lincoln, Nebraska, schedule your dry van for maintenance with us.