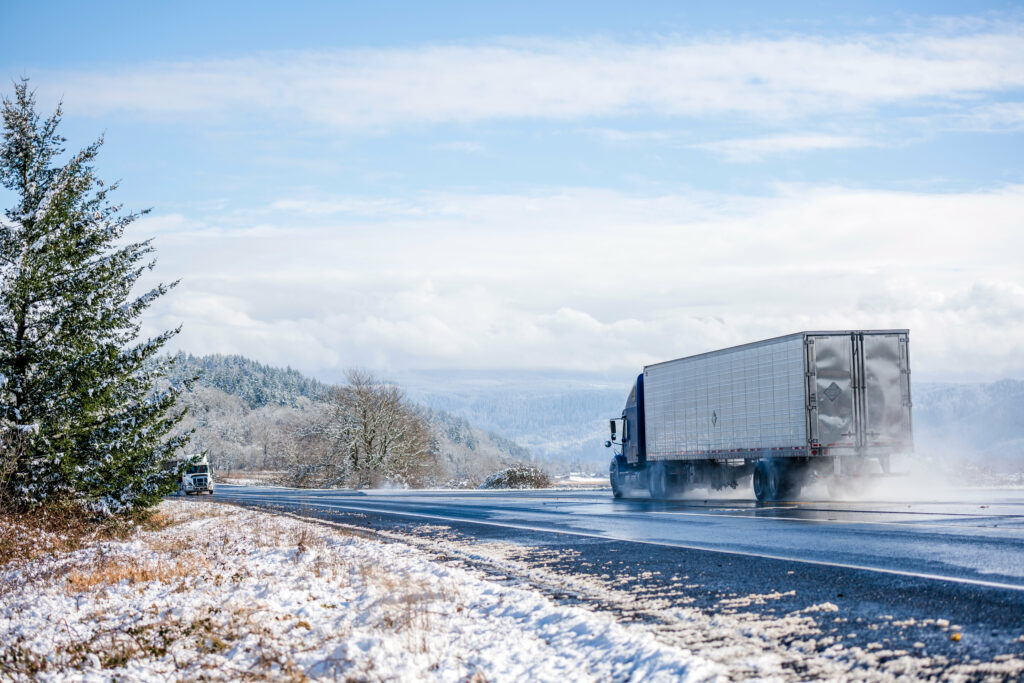 Whether it's a dead battery, limited visibility or even a minor accident from sliding across the road, experiencing fleet-related issues during the wintertime can be miserably complicated by cold weather. Try these six pre-winter truck maintenance steps to keep your fleet operating smoothly and safely on the road:
Switch to a Winterized Fuel: At best, cold weather can introduce a reduction in fuel economy and at worst, your truck simply won't start when the mercury drops below zero. Avoid these issues by using seasonally-enhanced fuels that are operational down to -30˚F. Some options also offer an additive package that increases both fuel economy and horsepower to optimize operation costs.
Evaluate Fluids: A heavier commercial oil may be too viscous to run smoothly and could cause engine wear during the winter. To ease both cold cranking and startup, you may want to try a fully synthetic oil that offers lower-temperature viscosity. Refer to the owner's manual to determine the right oil to support your pre-winter truck maintenance.
You should also be sure to check your coolant, brake and power steering fluids.
Replace Filters: You can easily damage your fuel pump and injectors when there is water freezing in your fuel system. Water turns to ice in your filtration systems and fuel storage tanks, which can clog your filters in a cold snap. Regularly replacing filters as well as draining the water separator can reduce the chance of this happening.
Protect Truck Exteriors: The best way to prepare for all of the snow, ice and salt about to assault your fleet is with a thorough washing and waxing.
Some exterior elements have a significant impact on visibility, so be sure to check the wear and tear on windshield wipers and headlights and be sure that the windshield washer tank contains deicing fluid.
Examine Tires: Traction is critical, so be sure that your tires have the adequate depth at 3/32. To test this, place a penny between the treads and if you can see Lincoln, it's time to replace them. If you are driving your fleet in an area that gets a lot of snow, consider whether snow tires may be necessary.
Take Care of Drivers: No list is complete for pre-winter truck maintenance without considering the operators of those vehicles. Make sure drivers have ample heat and that the defroster is working well. You can also equip your drivers with an emergency kit that includes a fire extinguisher, solar blanket, flares, jumper cables, reflective triangles and even water and non-perishable food.
Your drivers can also take an active role in prepping their trucks for uninterrupted operation during winter by doing daily inspections to check for any frozen components or maintenance needs. If you are needing pre-winter truck maintenance for your fleet, contact us at Gray Diesel & Equipment Services in Lincoln, Nebraska, and Lexington, South Carolina. With the latest diagnostic and shop equipment, we have the necessary tools to get you on the road quickly!