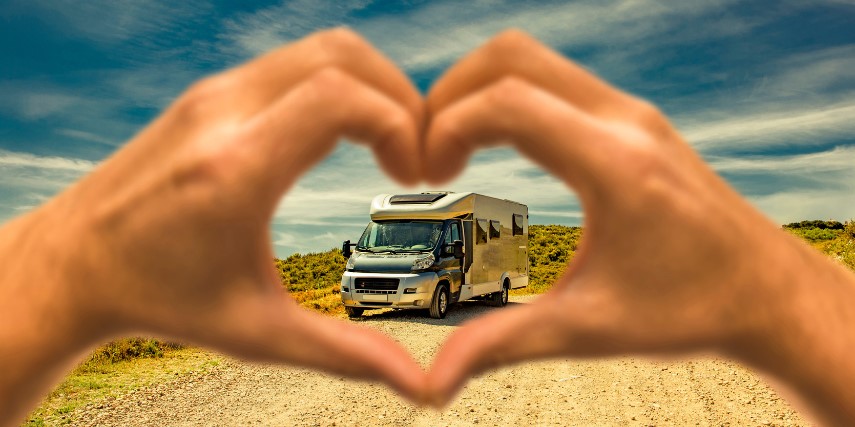 The chlorine-scented lobby. The noisy people next door that slam their doors every time they leave their room. The mysterious lipstick smudge on a towel you are positive you didn't use. Many people begin looking into owning an RV simply because they are weary of hotels, but there are so many things you will love about owning an RV. Here are six of them:
You'll Enjoy Flexibility: There's no rushing to get through the airport security line and no disappointed teenagers that slept through the hotel breakfast. You're on your preferred schedule that works for your family when you travel in your RV. You can easily change your campground reservations to accommodate staying just one more day at a favorite spot, or you can pick up and go when a destination isn't working out how you'd hoped.
You Don't Have to Wonder: There's no contemplating whether the sheets are clean or how often they wipe down the remote. You're traveling in your own RV, which comes with the comfort of knowing that even if it gets a bit dirty, at least you know it's your dirt.
You Can Bring Fluffy: Traveling with pets to a hotel or rental home always comes with a bit of hesitation. Pets can be unpredictable when they are in new situations. But boarding pets or getting a sitter is expensive. One of the things you'll love about being an RV owner is the ability to bring your best buddies along on your trip.
You'll Make Unexpected Friends: There's an unspoken friendship culture among campers. From borrowing a pump for your air mattress to saying hello as your kids quickly begin having water fights with the people across the way, you'll find that it's easy to make connections in a campground. You might even make lifelong friends that you never otherwise would have met.
Your Budget Will Shrink: Campground fees are a fraction of the cost of a hotel room or a rental home. While you'll probably increase your gas budget, you can save on accommodations and food. All you will need to budget for are your camping fees, mileage and attractions. Depending on how much eat out versus cooking in your RV, your food bill may be similar to what you use at home.
You Can Even Work on the Road: A lot of campgrounds now have Wi-Fi, so if you're already remote, why not work with a beautiful view?
There are so many things you'll love about being an RV owner, and one of them is having a trusted repair shop to keep your RV in great condition. Contact us at Gray Diesel & Equipment Services to set up your first appointment.