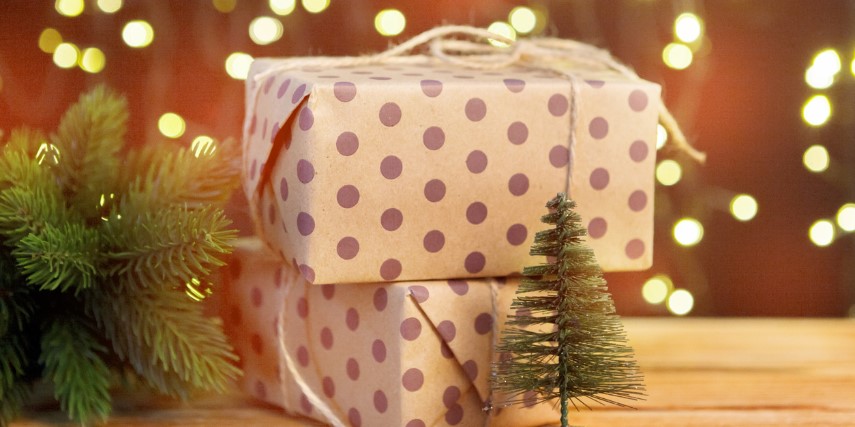 If you've been an RV owner for any length of time, you've got a lot of the basics: your RV is stocked with marshmallow sticks, a good set of outdoor chairs and enough miniature board games to keep you entertained for many a rainy day.
While your RV may be pretty tricked out, there are still ways to make it even more comfortable, fun and personalized. When the holidays roll around and people ask what you want, you'll be ready with these thoughtful ideas:
Bring on the Bragging Rights: Every RV owner loves a reminder of all the good times they've had on the road, so a fun gift is a states map that allows a state decal to be added every time a new state has been visited. There are also scratch-off maps that can be displayed at home or in the RV. For national parks enthusiasts, consider a scratch-off list of all the parks, from Acadia to Redwood.
Know an RV owner that's just starting out? Consider purchasing them a truly thoughtful gift for their early days on the road: a national park pass. You'll enjoy hearing about all the parks they managed to grab on their first tour of their RV.
Cooking Up Some Fun: There are plenty of gift ideas that make cooking easy and fun on the road.
Kitchen Tools: You couldn't possibly pack any more convenience into a kitchen item than this set of compact tools. With a veggie peeler, grater, bottle opener and pizza cutter, this tiny version of useful kitchen staples will be one every RV owner reaches for again and again.
Trash Can: For every delicious meal cooked on the road, there's always the question of what to do with all of the resulting trash. A collapsible trash can is the item every camper never knew they wanted. It solves one of the biggest headaches of life out on the open road. 
Insulated Tumblers: Enjoying a glass of wine in style can be a challenge when traveling, but with an insulated tumbler, you will find that every sip is a pleasure. These tumblers have lids, so even in the close quarters of an RV, you don't have to worry about unsightly stains from a spill.
Go On, Relax: Boosting the relaxing experience of an RV owner is a great way to help them make the most of their journey. You might equip them for long, lazy naps with a nice hammock.
If you're shopping for a traveler that loves a good book, consider splurging on a Kindle Paperwhite. It's great for life on-the-go because it allows for reading when your fellow campers want the lights out, and you can take as many books along as you like without adding to the weight of your RV.
Of course, one of the greatest presents you can give an RV owner is the gift of preventative maintenance. Contact us at Gray Diesel & Equipment Services for an appointment.