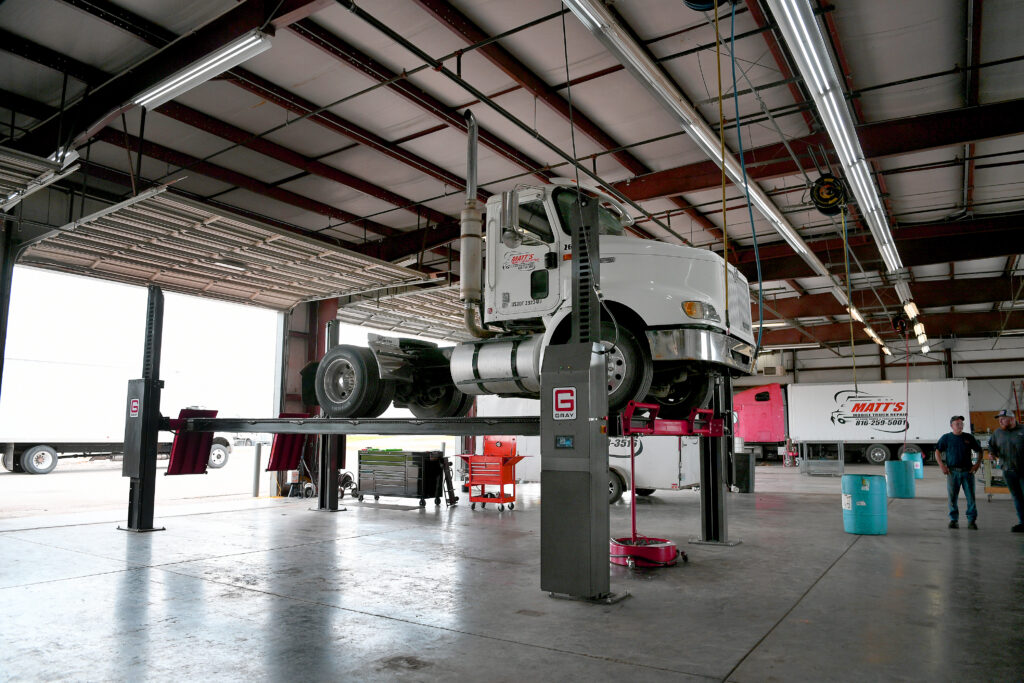 Productivity is crucial to the big rig shop's bottom line and its ability to keep trucks moving over the road. Reliable shop equipment is a critical element for maintaining high levels of productivity. Technicians can't maintain a seamless workflow if truck lifts and other maintenance equipment wears out or fails during use, creating an unsafe work environment, exposure to liability and even injury.
The truck lift manufacturer's approach to the manufacturing process is a clear indicator of how reliable the maintenance equipment will prove to be. Tools that are manufactured with the singular goal of a low price point often lack the materials and product testing essential to longevity.
In contrast, a vertically-integrated manufacturing process prioritizing product quality, innovative design and thorough testing yields truck maintenance equipment that can last through decades of harsh shop life.
At Gray Manufacturing, vertical integration also means parts are available for swift repair of aging truck lifts. Heavy-duty steel and product designs that aim to heighten safety in the workplace and mitigate physical strain for technicians are all part of what we like to call The Gray Difference.
Both the Gray Diesel & Equipment Services Lincoln, Nebraska, and Lexington, South Carolina, locations are distributors of Gray Manufacturing's long-lasting truck maintenance equipment. Here are just a few of the shop tools Gray Diesel & Equipment Services offers to improve your big rig shop's productivity:
Truck Lifts: Knowing the array of vehicles technicians encounter, Gray Manufacturing has designed a collection of truck lifts that meet various needs, including floor lift jacks, wheel lifts, mobile column lifts, air end lifts, truck air jack stands and truck service lifts. The heavy duty steel floor jacks and truck service lifts give technicians tools that are easy to use on service calls and move around the shop, as well as durable for those harsh shop conditions.
Gray's wheel lift and wireless portable lift systems reduce physical strain for technicians and enable them to lift and service a vehicle without a designated bay. The wheel lifts, in addition to Gray's air end lift, provides a safe lifting approach on vehicles where a safe lifting point is hard to find. And Gray's truck air jack stands double as both lift and stand, saving technicians precious time.
Fluid Handlers: Safety in the shop is one of Gray Manufacturing's top priorities, so their oil and antifreeze handlers are designed to capture and evacuate fluids in a closed system that prevents spills. It's also low-profile, fitting under most vehicles, yet can be stored in a standing position to save space.
Engine Stands: Gray Manufacturing offers a handful of component jacks that can be paired with attachments for greater versatility, enabling shops to invest in only a few tools yet complete a host of truck maintenance tasks.
If you're ready to change productivity in your big rig shop with heavy duty, long-lasting truck lifts, contact us or visit one of our locations today.