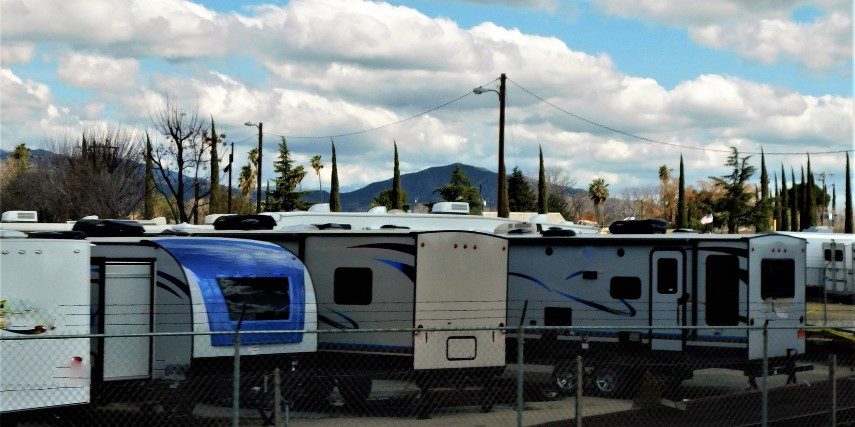 Another summer of adventure is in the bag and you're ready to settle down by the fire and plan for next year's fun. Before you get too comfortable, take a look at the following RV maintenance preparation guide for preserving your rig for another round of travel next year:
Consult Your Owner's Manual: Any RV maintenance should always begin with what the manufacturer says will be the best plan for storing your vehicle safely. They may have insights into specific spots that are most likely to be vulnerable to critters or advice on how best to drain your water lines. It's worth a solid look before you get started.
Check Your Insurance: There are a few great reasons to make checking your insurance part of your end-of-season RV maintenance:
Your policy may require a certain kind of storage. You may be required to store it inside, or your policy may cover problems as long as it is covered overhead.
You will want to know whether your policy covers personal belongings inside your RV.
Check to see if your provider offers a lower premium when the RV is in storage. It may be possible to reduce your costs while your RV is not in motion.
Think About Security: First, it's a good idea to remove any valuables, from electronics to the travel jewelry box you tend to leave inside. You should also consider a hitch lock, which prevents a thief from simply hooking up and taking your RV.
Plan to Prevent Smells: Empty the fridge and pantry. Not only will this keep your RV smelling fresh, but it will also keep it from being attractive to pests. Vacuum seal any loose bedding and consider using a charcoal product that absorbs moisture and will prevent a musty odor from forming.
Check Any Potential Pest Entry Points: From making sure slides are fully in to stuffing your exhaust pipes with steel wool, you should take time to prevent any bugs and mice from getting into your RV.
Clean Your RV: You'll want to scrub the outside and fully clean the inside, taking care to dry every surface completely.
Protect Systems: Drain the water pipes, disconnect the battery and add fuel to your generator. These are steps you can take that will protect your RV in varying temperatures.
Plan for Regular Checks: If your storage facility doesn't have a concierge on staff who will regularly check your RV, plan to visit your vehicle once a month. You will want to start it up, check inside for any signs of pests and ensure there haven't been any attempts to get inside by thieves.
Getting your rig ready for seasonal storage includes a lot of steps, and sometimes you would rather end your summer by turning it over to a professional.  Contact us at Gray Diesel & Equipment Services to find out about our comprehensive RV maintenance services.