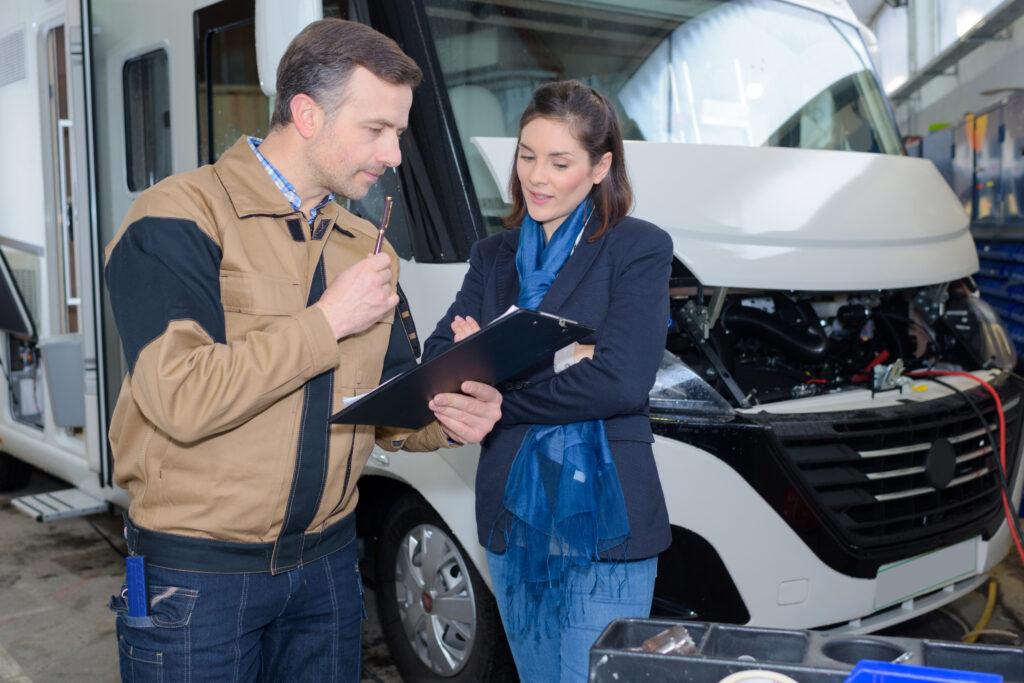 A summer of days spent exploring winding national park roads, nights by the campfire, fresh mountain mornings. If a used RV is on your short list for equipping your summer with adventure, you need a crash course in RV maintenance. Here's your guide.
Before you sign that check and become the proud owner of a previously-owned RV, you want to arrive armed with a solid checklist for common problems. Buying an RV should be a fun experience, but approaching the process well-informed will help prevent any regrets later.
Check for Water Damage: Particularly if an RV has been stored outside, there may be leaks that went undiagnosed for months or even years. Signs of water damage include a musty smell, spots on the ceiling or walls and even soft spots on the floor. Keep in mind that any camper kept closed up for months will have some element of mustiness; that's part of a camper's charm. But if it feels more like an assault on your senses, look for other signs that water has gotten in.
Look at the Suspension, Brakes and Exhaust Systems: Look under the motorhome to see if there's any sign of suspension problems. You can also examine the exhaust system for signs of rust or corrosion. You should find out how the bearings have been treated and when the brakes were last serviced. Ask the current owner what they have done to maintain the RV over the years. Hopefully, the owner can produce maintenance paperwork and it appears somewhat regular.
Examine Moving Parts: If it's a pop-up camper or has a slide-out feature, be sure to examine the mechanics of these functions. You don't want to be trying to figure it out in pouring down rain when you reach your destination at 2:00 a.m. The same is true with leveling tools and other features.
Going Vintage: If you are buying an RV at least 25 years old, these are considered vintage. They can be a charming way to travel, and may have been updated for comfort, style and convenience. But be aware that there may be electrical components or wear-and-tear that need addressing, but are easily missed when new flooring and reupholstered cushions are more noticeable. Keep in mind too that some shops won't work on RVs once they reach a certain age, so you may struggle to get that electric system repaired.
Plan for Ongoing RV Maintenance: After you've purchased your RV, it's time to make plans to care for it. Setting up a regular service schedule can lengthen the life of your RV and keep it from becoming more of a burden than an adventure. From regular oil changes and brake services to checking suspension, exhaust and cooling systems, preventive maintenance will help you put off repairs.
RV maintenance extends your fun over many miles and years of fun. Contact us at Gray Diesel & Equipment Services to learn more about how to prepare for buying an RV.