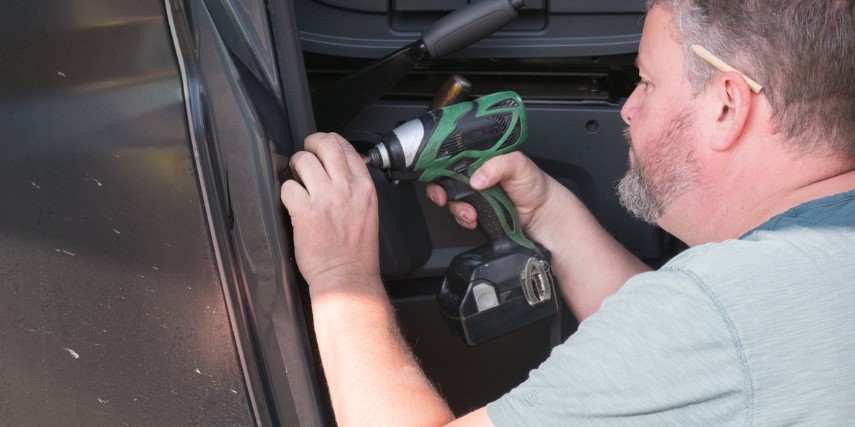 Whether you're a full-time diesel truck driver or you're a vacation-bound RV driver, preventative maintenance is always on the horizon. It keeps you safe, helps your vehicle remain cost-efficient and prevents downtime. It also prolongs the life of your vehicle. But every driver needs a go-to for diesel truck and RV maintenance.
Yours should be Gray Diesel & Equipment Services. Here are a few reasons why:
Flexibility: Do you have a fleet that needs a coordinated preventative maintenance schedule? Gray Diesel can handle it. Or maybe you're just an RV owner that loves to go camping. We can get a plan together for you, too. Gray Diesel & Equipment Services provides customized plans for diesel truck and RV maintenance.
Excellence in Expertise: The mechanics at Gray Diesel are committed to the customer. That means you receive best-in-class maintenance services on your diesel, RV, trailer and hydraulic equipment. And with the industry's most knowledgeable mechanics, you can have confidence that your vehicle or equipment won't let you down.
A quality preventative maintenance program provides an inspection, followed by repair or maintenance to ensure any potential defects are identified before they can negatively impact the longevity of your vehicle.
Two Locations: With two convenient locations, you can access the best services in Lincoln, Nebraska or in Lexington, South Carolina.
You Know the Name: Gray Diesel & Equipment Services is associated with Gray Manufacturing, a name synonymous with quality. Known for exceptional products as well as service after the sale, Gray Manufacturing has a long tradition of being the standard of excellence in the repair and maintenance industry.
Ready to schedule your free preventative maintenance consultation? To get your diesel truck in for a repair or to schedule RV maintenance, contact us at Gray Diesel & Equipment Services.